At the 27th Annual Awards Ceremony, in Garden City, Kansas on March 18, 2000, the Kansas Emergency Medical Technicians Association announced the establishment of the Kansas EMS Hall of Fame.
The purpose of the Hall of Fame is to pay respect to those that have devoted their lives to EMS in the State of Kansas. Restricted to those that have retired from delivery of EMS care or are no longer with us, inductees are selected by the Kansas Emergency Medical Technicians Association Board of Directors and honored at the annual Awards Ceremony.
Physical Location:
There is a display of the pictures and accompanying narrative about each inductee on the wall of the Kansas Board of EMS offices at the Landon State Office Building, 900 SW Jackson Street, Room 1031 in Topeka. Visitors are certainly welcome at any time during business hours.


Hall Of Fame Inducties


Lyle E. Eckhart - 2000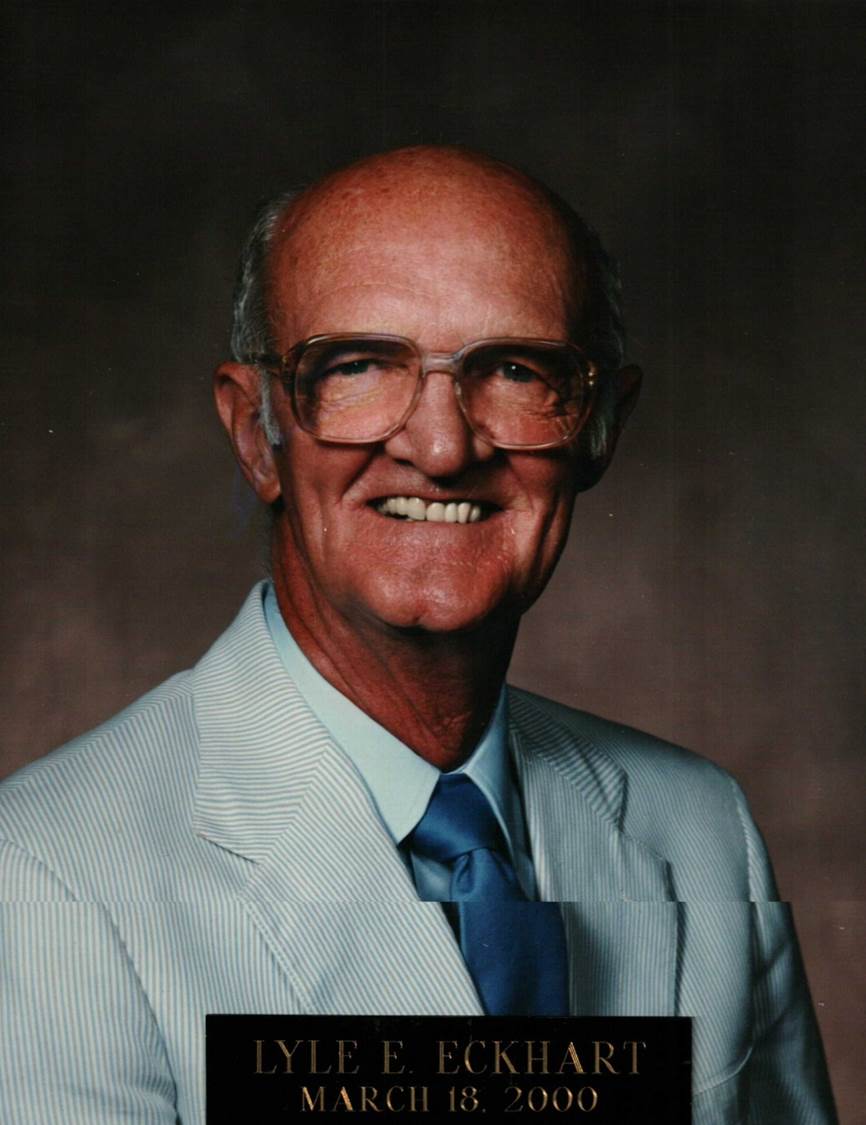 Grandpa, as Lyle E. Eckhart was known throughout Kansas EMS, was responsible for much of the EMS system today. Lyle's first contact with emergency care was operating a funeral home based ambulance service.
In 1974, he attended the first Instructor/Coordinator class sponsored by the Emergency Medical Training Program at the KU Medical Center. He became an MICT in 1975, at 49 the oldest student in a class of 12. He served as the first Regional EMS Coordinator in 1976 and 1977 and was appointed Director of the Bureau of EMS, under the Department of Health and Environment, in October of 1977.
Lyle implemented many improvements in the late 1970s that resulted in Kansas becoming an EMS leader - statutes and regulations requiring all ambulance services to be licensed and provide care 24 hours a day and a minimum equipment list for ambulances are examples.
Lyle assumed the responsibility of administering the state EMT examination in late 1982, creating a consistent evaluation of expected written and practical knowledge.
In 1983, in a move to keep the Bureau of EMS from being reduced in staff and authority, Lyle initiated legislation that moved the agency to the Kansas Highway Patrol.
Lyle was a leader in the 1987 interim study on Government Affairs that studied the consolidation of the Emergency Medical Training Program at the KU Medical Center and the Bureau of EMS into one agency. On April 14, 1988, legislation was signed into law that created a free-standing Board of Emergency Medical Services and Lyle became the first Administrator.Lyle retired in 1988 and maintained his MICT and I/C certifications for several years. His death in 1996 closed a chapter in Kansas EMS that will never be matched.
Inducted in the KS EMS Hall of Fame in 2000
---
Galen Gentry - 2000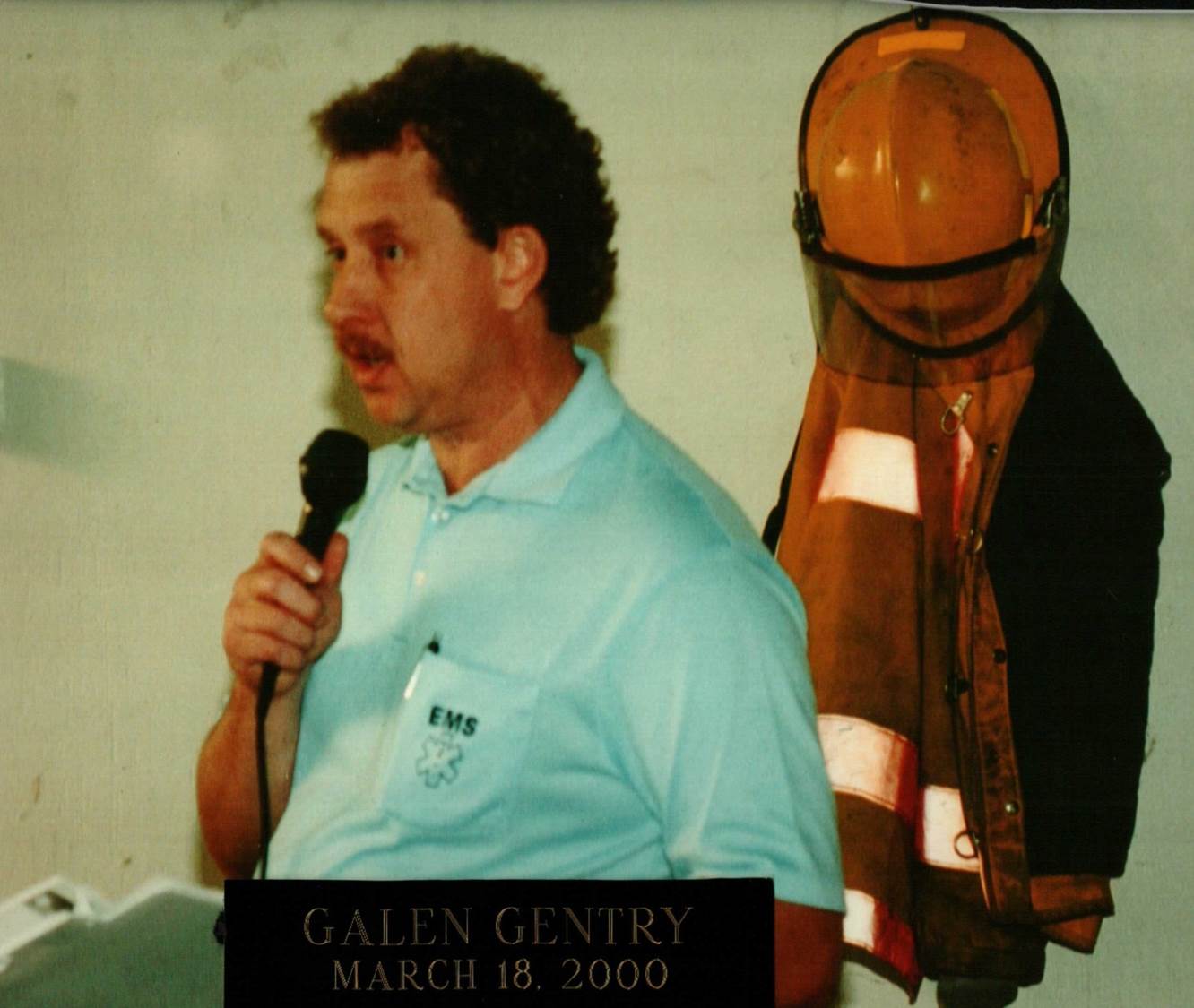 Galen Gentry became an EMT in 1980, climbing the certification ladder through EMT-I, EMT-D and realized his long time goal by becoming an MICT in 1998. He helped found the Wabaunsee County Ambulance Service in 1983 and was the Director until his death.
Galen was active in local, region and state activities, serving with the Flint Hills Critical Incident Stress Management Team and as a Director of Region IV.
On April 4, 1999, Galen was finishing an ambulance transport when he experienced chest pain, was admitted to the hospital and passed away.
Inducted in the KS EMS Hall of Fame in 2000
---
Luther Keith - 2000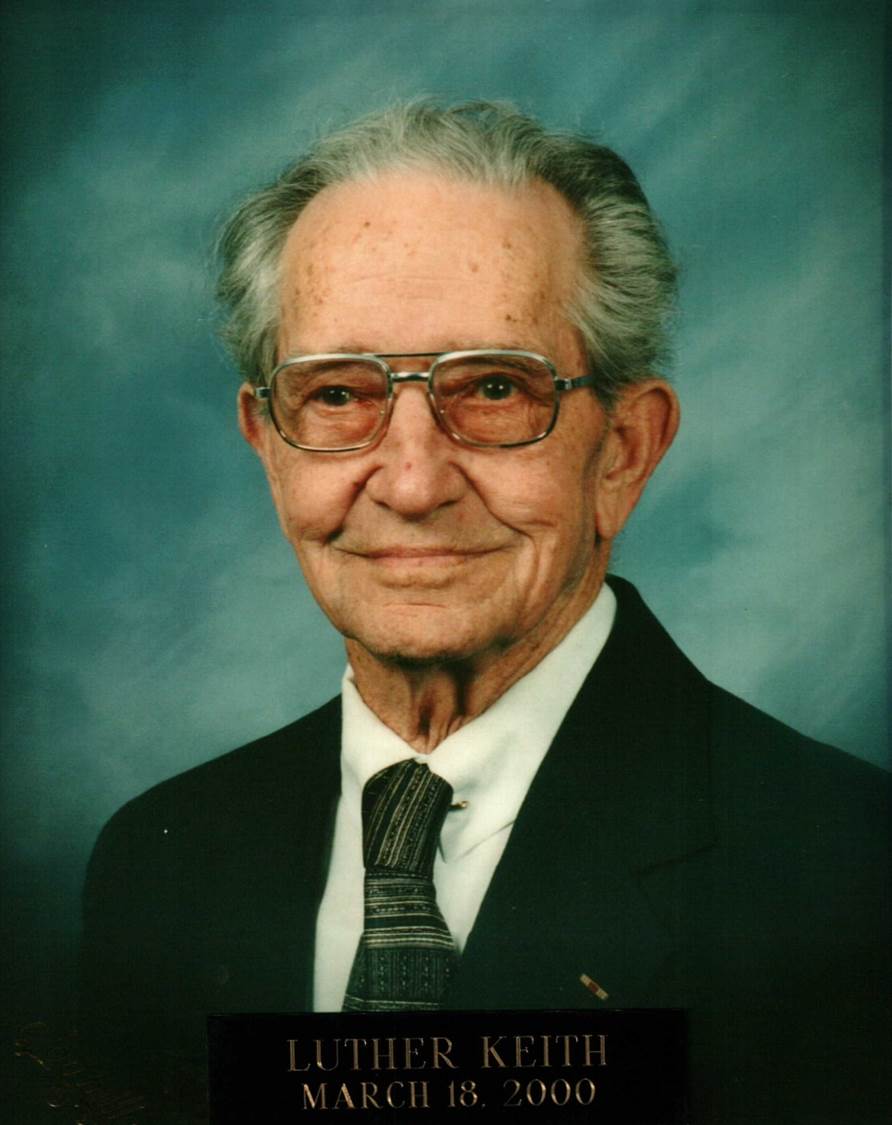 Luther Keith, in 1973, at the age of 56, was a founding member of the Greeley County Ambulance Service which consisted of a First Aid course and the Doctor's station wagon. When it became available, Luther took the EMT course. From that point on, he was active in meetings, re-certification courses, transfers, emergency runs and courtesy runs, endowing each activity with his smile, calm demeanor and wealth of knowledge.
In 1989, because he felt his eyesight wasn't keen enough, Luther quit driving the ambulance but his patient care just seemed to improve.
Luther was the oldest active EMT in the State of Kansas when he passed away in 1999 at the age of 82. On the day he died, Luther was still actively giving of himself to his community.
Inducted in the KS EMS Hall of Fame in 2000
---
Marilyn Crowley - 2001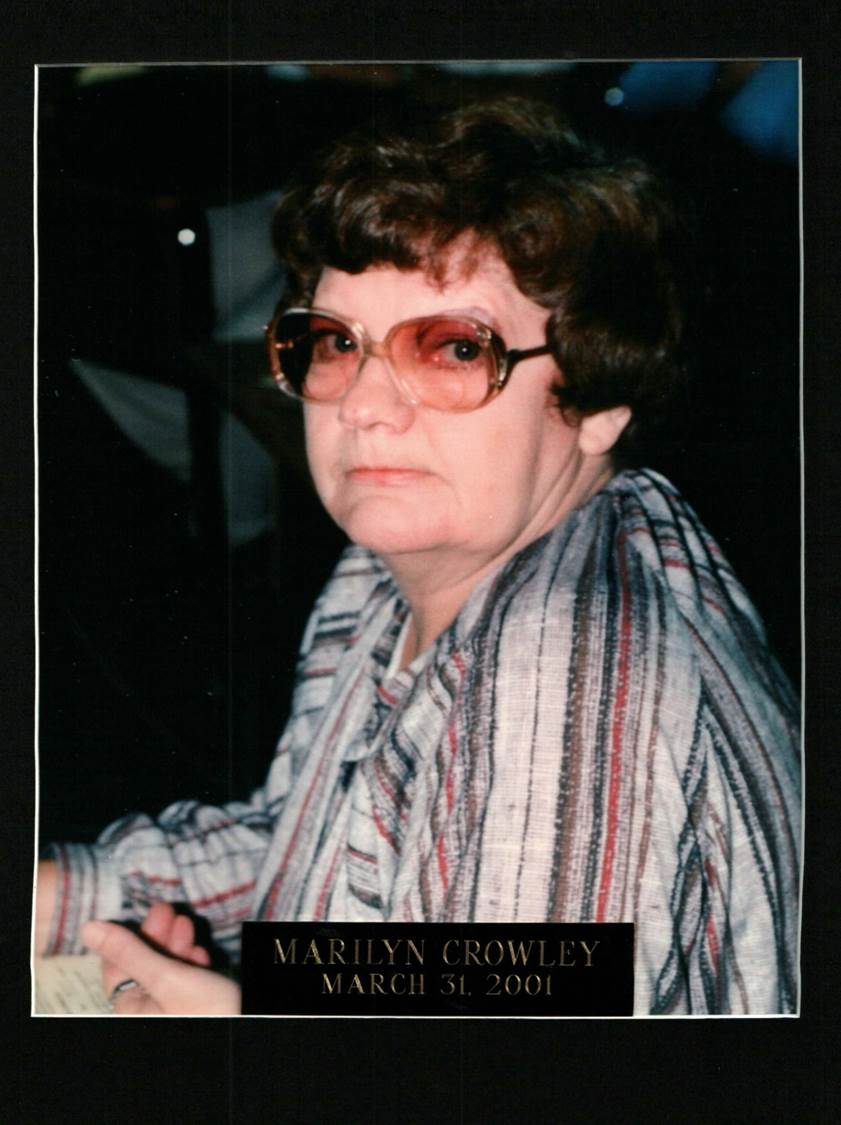 Marilyn Crowley deserves the endearment of EMS Grandma, not because of her age, but because of the years of guidance she gave Kansas EMS. She was instructing MICTs at the first Southwestern College of Winfield MICT Program before she, at the suggestion of Dr. Norman Mc Swain, challenged the exam and became an MICT in 1976. She put her indelible mark on hundreds of students through the years.
Marilyn was the Director and Instructor/Coordinator of Emergency Medical Training (MICT) at Southwestern College and Clinical Instructor and Supervisor of MICT at William Newton Hospital, Wesley Medical Center and St Francis Medical Center for over eight years. She was an MICT Instructor/Coordinator at the University of Kansas, taught an Emergency Nursing Course for Kansas Region III EMS and was the Coordinator of Fire/Medical Rescue for the Wichita Fire Department. While with the Wichita Fire Department, she developed a comprehensive rescue team to include water, high angle, and trench rescue and vehicle extrication.
Marilyn was an EMS examiner for the Kansas University Emergency Medical Training, the Bureau of Emergency Medical Services and the Board of Emergency Medical Services.
In 1981, she developed and authored the "Model Emergency Medical Services Protocols for the State of Kansas" and these served as teaching standards in Kansas for many years.
Marilyn retired as an MICT in 1990 but continues her medical career as an RN.
Inducted in the KS EMS Hall of Fame in 2001
---
Phyllis Vanhoose - 2001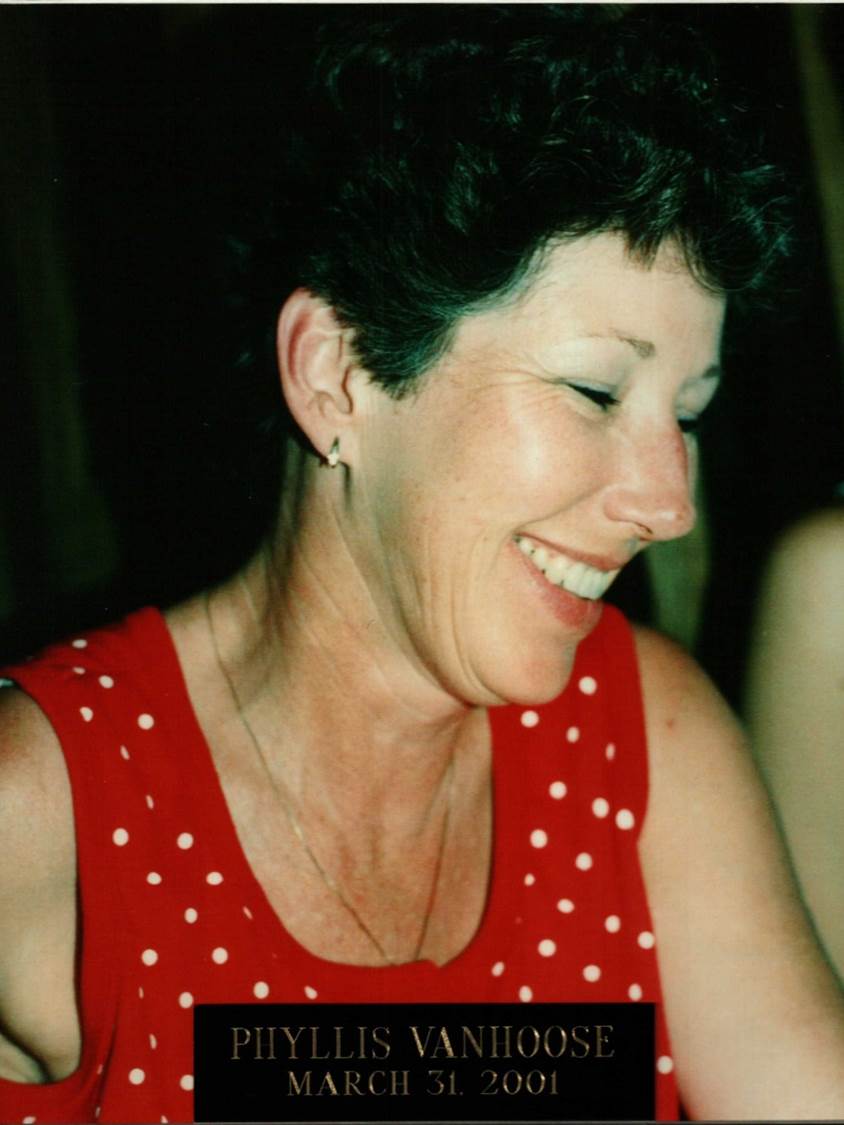 Phyllis Vanhoose became an EMT in 1979 and worked for a year for the Ellis County Ambulance Service after being certified. She became the Director of the Plainville Ambulance Service on June 11, 1982 and served in that position until her death on April 14, 1994.
Phyllis did the standard EMS things - she was a Training Officer, co-ordinated the Rooks County Emergency Preparedness Program, co-ordinated the Mass Disaster Training Drills for Rooks County, taught many classes in CPR, was a Medic First Aid instructor.
The above are all cold facts but they don't capture the essence that was Phyllis. She set extremely high standards for herself and her service, she was a bold, charismatic lady and had a wacky, delightful sense of humor. She put the service before her family with the full support of her husband and children.
Even though she was diagnosed with terminal cancer in December of 1993, she continued to tutor, scold and encourage her employees. Her favorite phrase, There is a right way, a wrong way and Phyllis's way", continues to be a remembered in Plainville.
Inducted in the KS EMS Hall of Fame in 2001
---
Jim Werries - 2001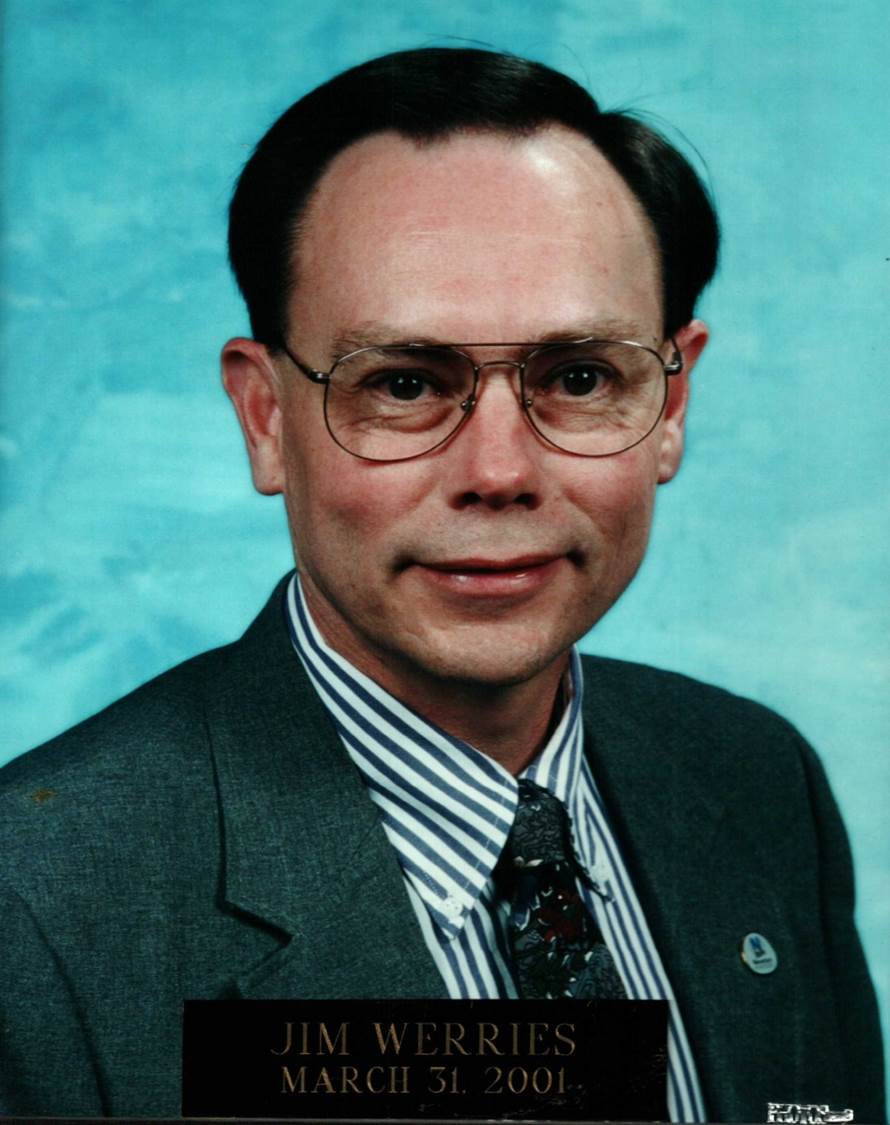 Jim Werries is rightfully considered an EMS legend. Jim became an EMICT in 1973 before there was any formal Paramedic curriculum. He was "grand fathered" as one of the first EMICTs in Kansas after the certification was statutorily recognized. Interestingly enough, he became an EMT in 1974. He was the President of the Kansas Ambulance and Rescue Association in 1974 and was instrumental in the name change to the Kansas Emergency Medical Technicians Association, becoming the first Executive Director. Jim was very active in pre-hospital care before certification was recognized in Kansas. His career started in 1966 as an ambulance attendant with the former Metropolitan Ambulance Service in Wichita and was promoted to manager of the company's Newton branch in 1967. He became Newton's first Ambulance Department Chief in 1970.
In 1973, working with a physician in Newton, he designed a method of defibrillating patients out of the hospital and was one of two of the first ambulance attendants to defibrillate heart attack victims in the field.
Jim retired on December 31, 1996 after 30 years in EMS. Although no longer active in patient care, he still remembers the early days and his successful efforts to bring Kansas EMS into the 21st century.
---
Joseph R. Cobb - 2002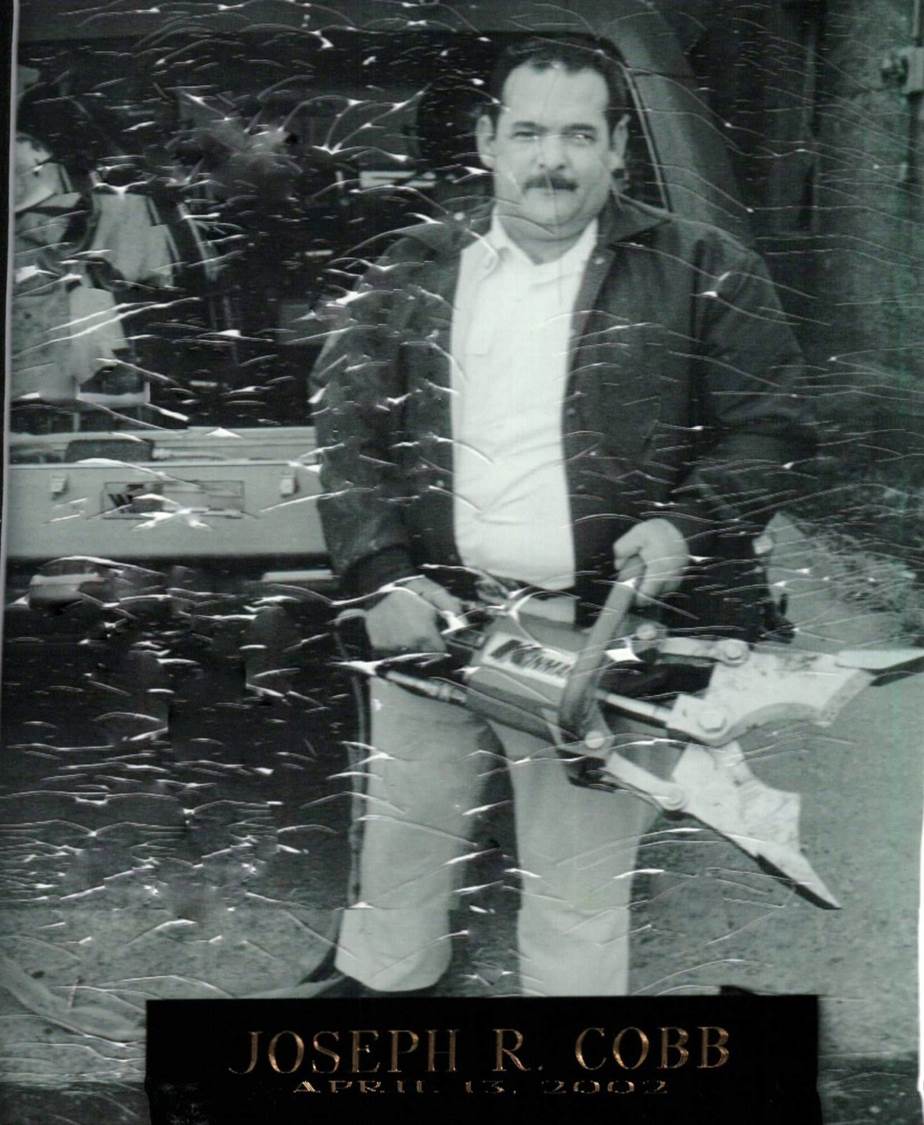 Joseph R. Cobb became the Director of Crawford County Emergency Medical Services after the separation of the Sheriffs Department and EMS. Joe was the Undersheriff at the time and was appointed Director of EMS on January 21, 1981. He was the key force in guiding the ambulance attendants into upgrading their skills from CPR and First Aid to Emergency Medical Technicians. Joe displayed excellent leadership qualities and provided a fine example for his employees. He attended over 1,800 hours of school, participated in emergency room in-service training, and became the first paramedic to be employed by Crawford County EMS. He obtained his MICT certification in November of 1985.
During his reign as CCEMS Director, he was instrumental in educating the citizens of Crawford County. He conducted numerous training classes for businesses, law enforcement, medical personnel, and others to become certified in CPR and First Aid.
Joe became an Instructor/Coordinator in April of 1985. He was a dedicated instructor, providing whatever hours it took to train his students not only to pass the state exams, but also to be excellent patient care givers.
On June 21, 1988, Crawford County 2000 (Joe Cobb) went 10-8 to assist the ambulance crews with a car-train accident involving six people, not knowing that this would be his final call. Upon arrival at the hospital, he continued performing CPR on a child until he suffered his own fatal heart attack at the age of 48. Joe dedicated his life to saving lives.
Inducted in the KS EMS Hall of Fame in 2002.
---
Loy Eary - 2002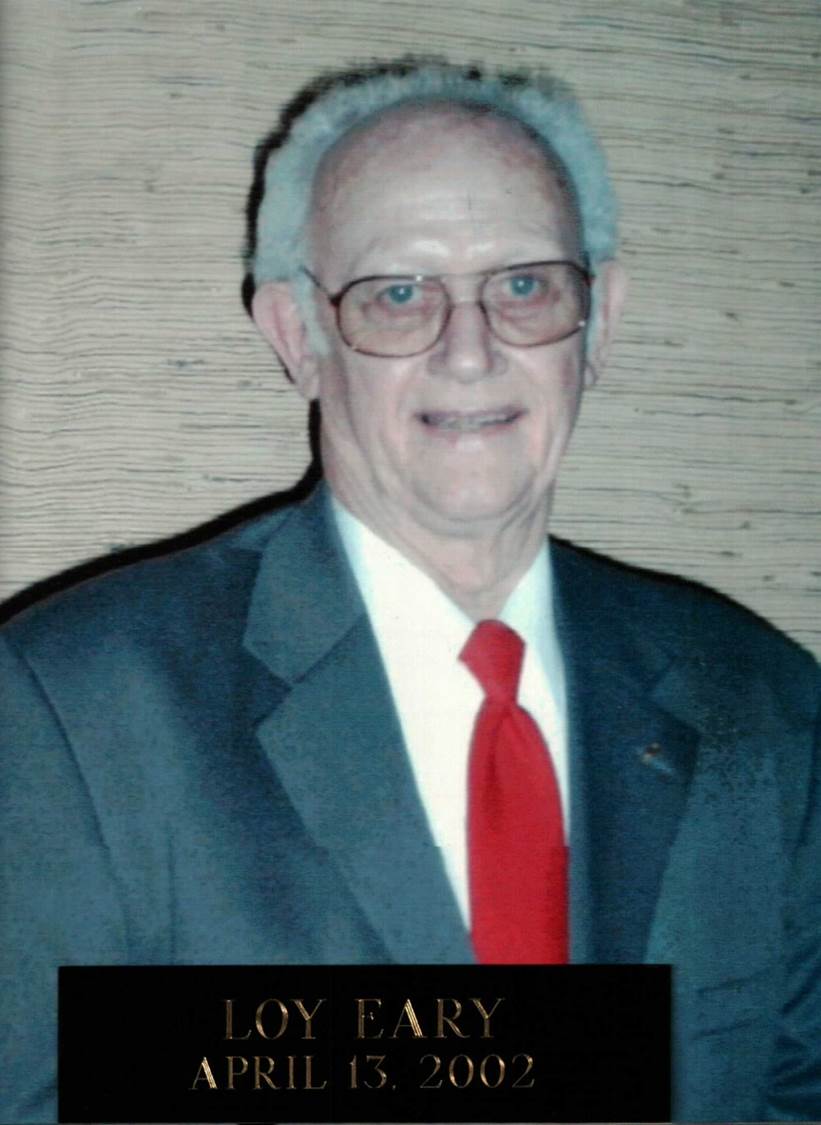 Loy Eary came to Kansas in 1964 as a member of the United States Air Force stationed at McConnell Air Force Base in Wichita, Kansas. He served 20 years in the service, retiring in 1973 and then worked at McConnell until his retirement in 1994. Loy became interested in EMS in 1981 when Butler County EMS offered an ambulance to a group of people in Rose Hill if they would become EMTs. Loy took the class and became certified in 1982. The ambulance that had been offered was not in good enough shape to repair so the members of Loy's class were issued jump kits and pagers and functioned as first responders until a responding ambulance could arrive.
Loy functioned as the first Director of Butler County EMS, Rose Hill Station, serving through 1986. Their first ambulance was purchased by the City Council after Loy's group had asked for a loan to purchase one. The money that the group had raised for a new ambulance was used to build a garage to house the ambulance, a feat accomplished in three weeks at no cost to any government entity.
Loy became an Instructor/Coordinator in 1982 and a Kansas State Examiner in 1987. In 1990, Loy became an EMT-I.
In 1991, Loy started having some coronary problems and decided to quit taking ambulance calls, but continued to educate and examine until 1994.
In reviewing his EMS career, Loy said that even though it was a lot of hard work, with commitment to training sessions, seminars, workshops, test sites, taking calls and having fund raisers, he remember a lot of fun times, plus a lot of rewards in seeing the progress that was being made. Loy said, "If I would change any thing, the only change I would make is to have been involved much earlier".
Inducted in the KS EMS Hall of Fame in 2002.
---
Dale Creed - 2003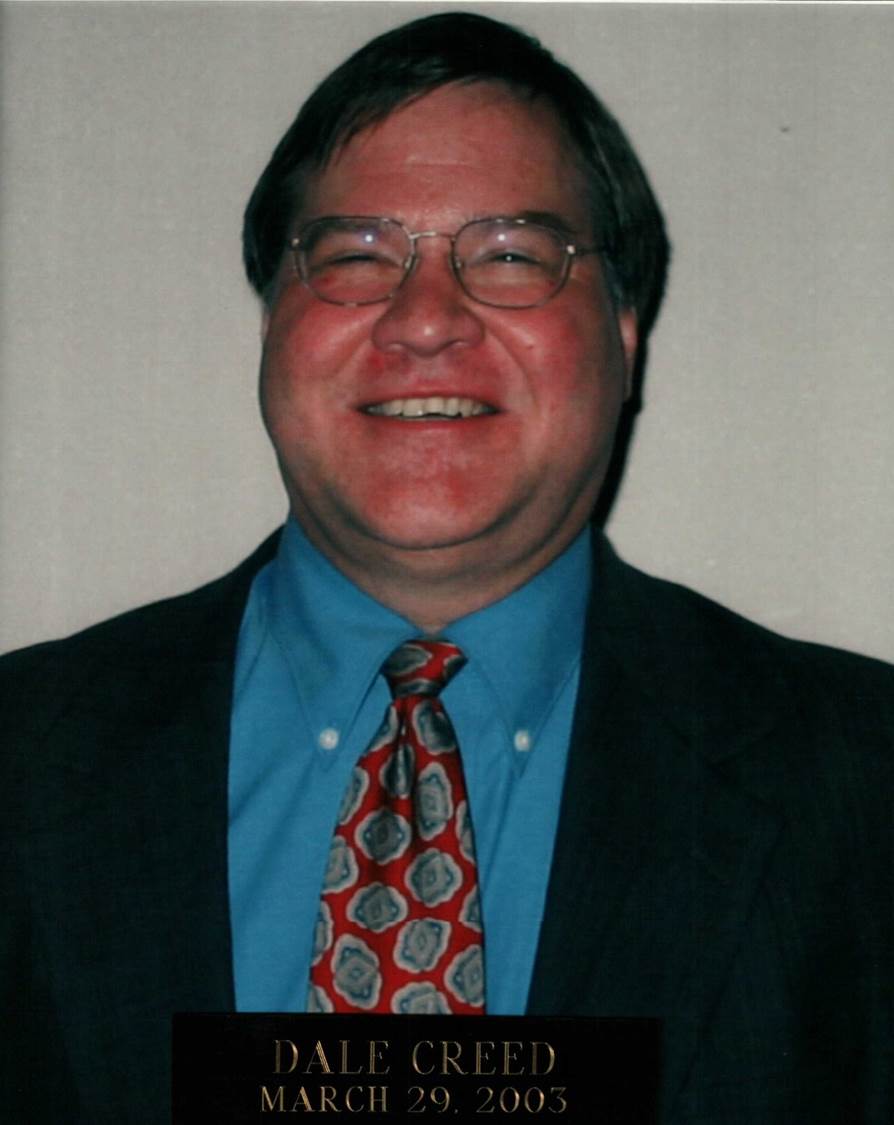 Dale Creed started his EMS career in 1973 as an Emergency Department Technician and Ambulance Attendant at Memorial Hospital in Mc Pherson. He moved to the Riley County Ambulance Service in Manhattan, becoming an EMT in 1974. At the same time, he was an Emergency Technician and Surgical Technician at Memorial Hospital in Manhattan. He went to the Douglas County Ambulance Service in Lawrence in 1976, becoming an EMICT in 1980. Dale left EMS in 1986 to become the Coordinator of Emergency Preparedness for Douglas County, leaving that position in 1991 to go into business for himself. During his EMS career, Dale let an indelible mark on both KEMTA and Kansas EMS. He was a member of the formative group that started KARA, the precursor of KEMTA, serving in several capacities in KARA/KEMTA, culminating in his term as President of KEMTA in 1986 and 1987.
Dale brought his expertise and influence to the entire range of EMS struggles as it found it's way in Kansas.
Inducted in the KS EMS Hall of Fame in 2003
---
Randy L. Reinecker - 2003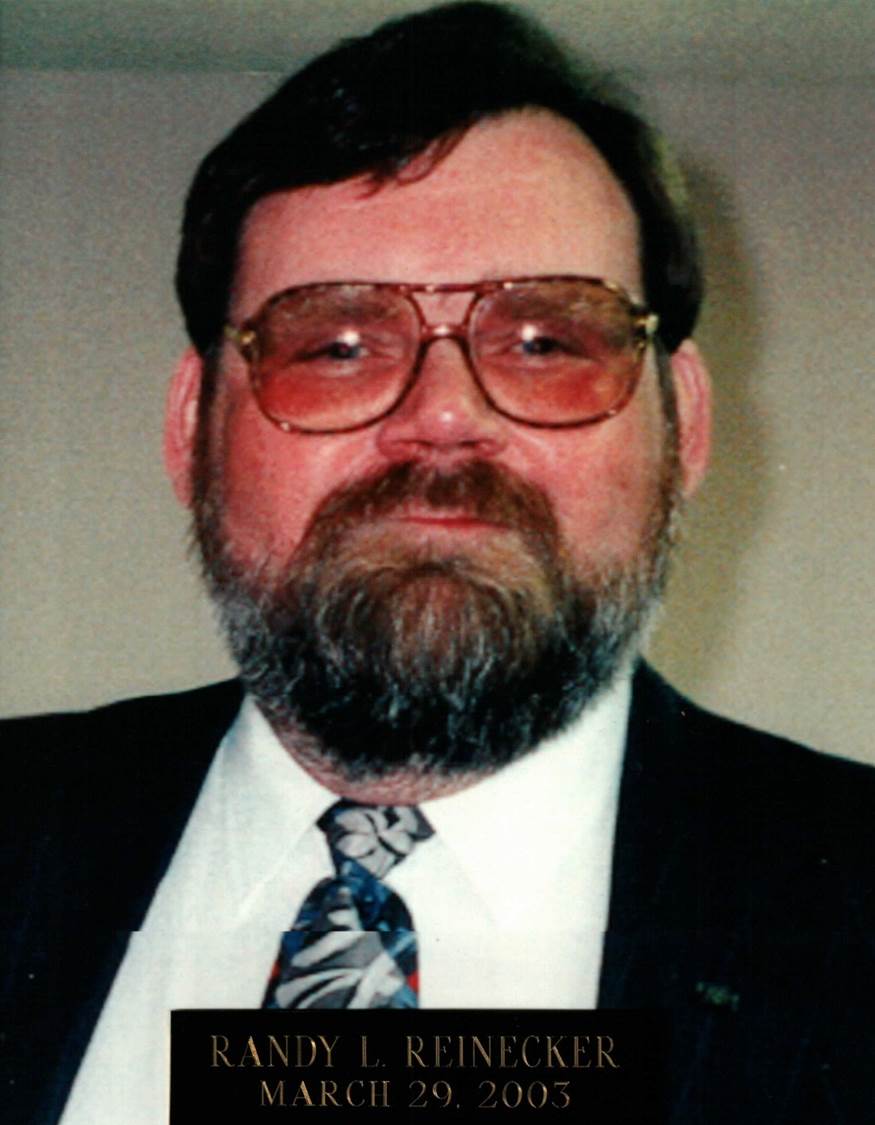 Andy L. Reinecker began his EMS career in 1975, working for Sedgwick County EMS, becoming the training instructor for Sedgwick County and Wichita State University. He moved to the Mc Pherson Memorial Hospital in 1976, soon becoming the Director of Mc Pherson EMS. Throughout his fourteen years at Mc Pherson EMS, Randy touched many lives providing care to the sick and injured of Mc Pherson County. Randy's influence extended past the borders of Mc Pherson County, both as a member of many regional and state organizations and as a spokesperson for better pre-hospital care.
In 1990, Randy left EMS to become the Director of the Office Emergency Management and Communications. His energies were apparent in this position, pioneering the current concepts of 911 response in Mc Pherson County as well as disaster preparedness training and public education.
Randy didn't give up his calling to help those in need when he retired from EMS, becoming involved in his church and the Parish Ministry Association.
Randy lost a long fight with diabetes on January 11, 2003. He left a legacy of caring that will be remembered.
Inducted in the KS EMS Hall of Fame in 2003.
---
Larry Joy - 2004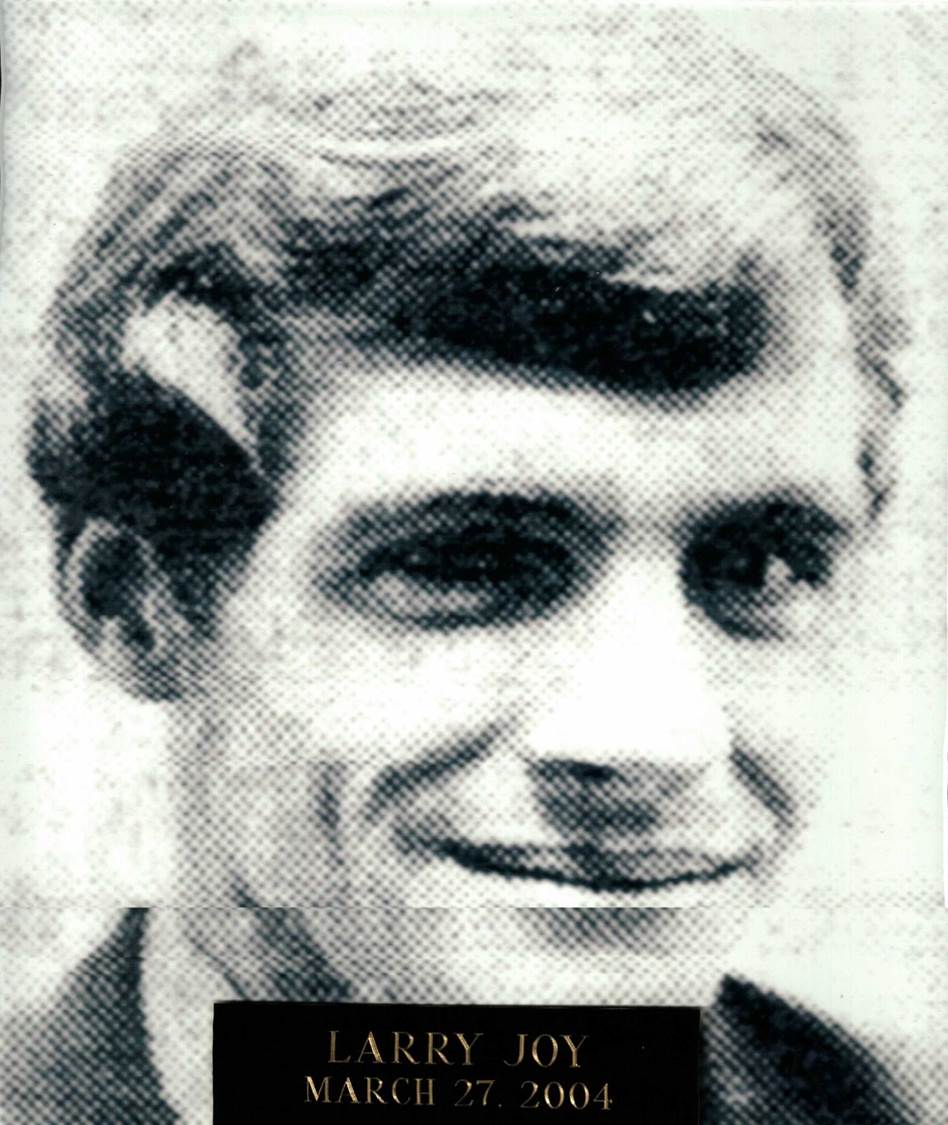 Larry Joy was one of the original pioneers in the development and implementation of modern day EMS in Kansas. He was the first service director and system developer of Reno County Ambulance Service, credited as being one of the first two ALS services in Kansas. Larry was also the first director of Johnson County Med-Act and while there, developed a tiered response system in Johnson County that afforded coordinated medical control and quality assurance on a system-wide basis.
Larry was a driving force in aiding the Bureau of EMS in developing standards for ambulance services and was intimately involved in the development of the Kansas Ambulance and Rescue Association, the forerunner of the Kansas Emergency Medical Technicians Association.
Inducted in the KS EMS Hall of Fame in 2004.
---
Carl "Andy" Anderson - 2005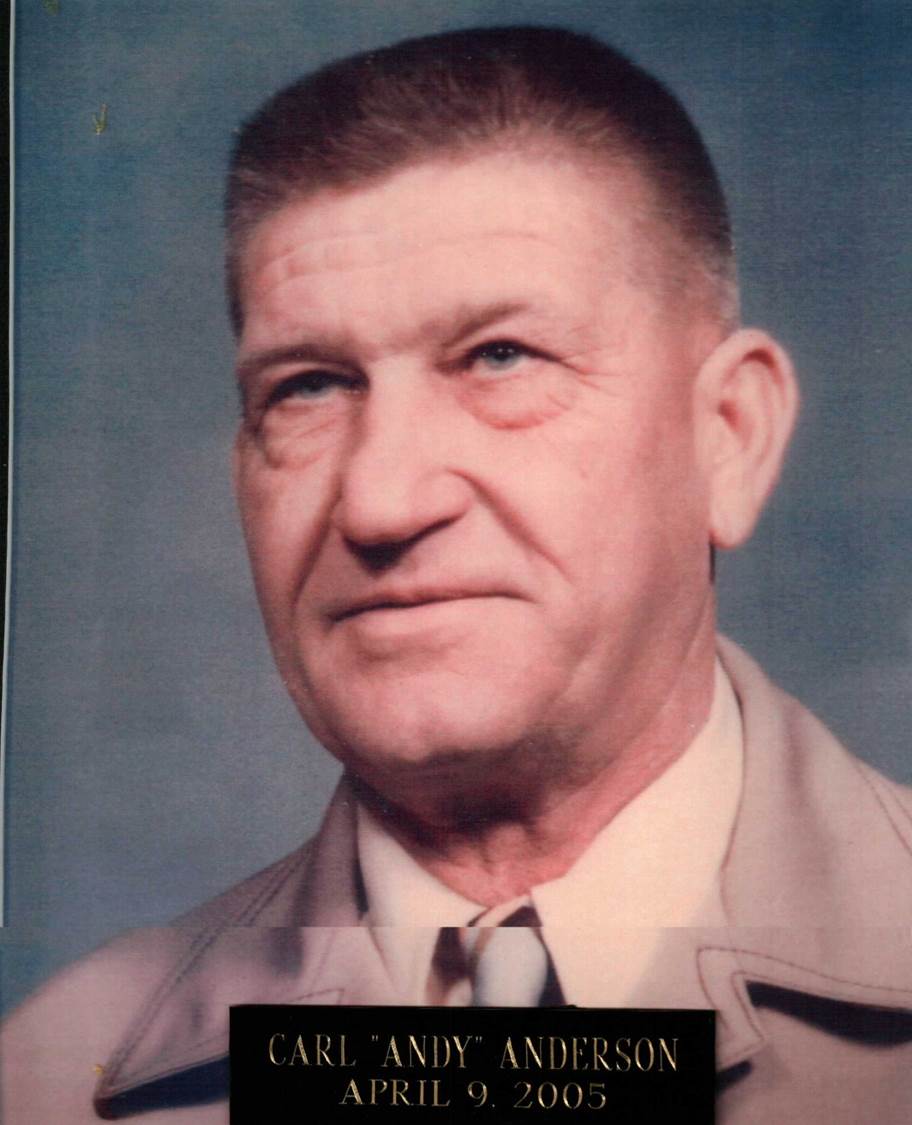 Retiring from the Marines, Carl "Andy" Anderson, moved to Oberlin in 1972 and became involved, as the assistant director, in the formation of Decatur County EMS. Andy became director in 1974 and, with the help of Lyle Eckhart, worked, pushed, prodded and inspired until his goal, the best volunteer service in the area, was met. Andy traveled all over Kansas and other states, looking for ideas and incorporating the best into what he thought an ambulance service should be, both for the community and for the attendants.
Andy wasn't just the Service Director. He was also a teacher, handling all the education needs of the service, he was a friend, someone you could talk to about EMS or personal problems, and he was a co-worker, right there with you in patient care.
Andy lost a battle with cancer in March of 1985. His impact on Decatur County EMS and Kansas EMS will never be forgotten.
Inducted in the KS EMS Hall of Fame in 2005.
---
Robert Dean Orth - 2005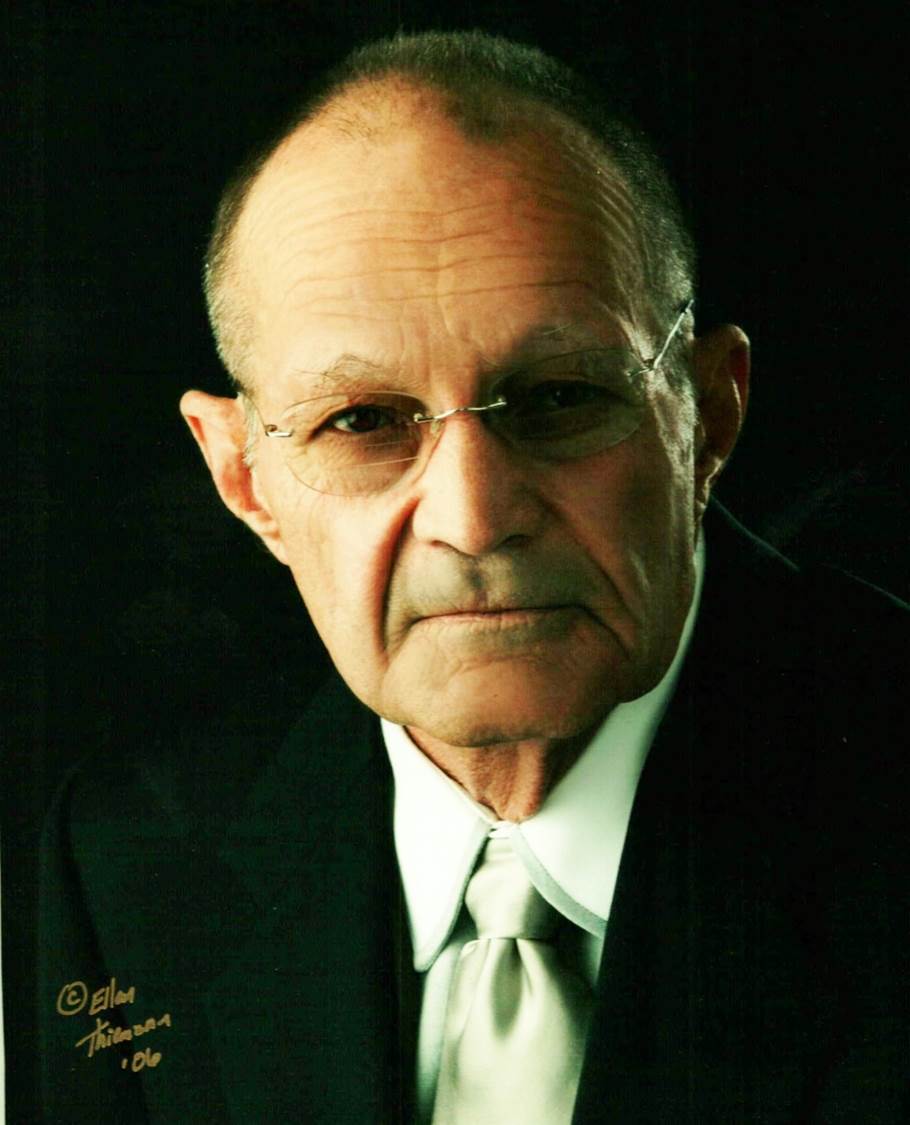 It is with great sadness that I write of the passing of our friend Robert Orth. Bob passed away on June 18, 2005 at St. Catherine's Hospital in Garden City, Kansas. Bob started his EMS career in 1978. EMS in Sublette was just getting organized. At that time if you needed an ambulance, you called the Drug Store and the Pharmacist got whoever was sitting in a booth drinking a coke to go help him Bob stopped in regularly for a coke, so he was recruited. He also spent time with our local physician at the hospital, always eager to help out and use the opportunity to learn. Bob then attended class to become an instructor and taught his first class in 1980. He was excited about EMS and always eager to share what he knew. He was full of encouragement for students and new techs. When we asked him why he put so much time and effort into EMS, he told us " Because sometimes you get to make a difference." Many people across the state have had him for an instructor at some level. I remember he would sometimes go up to Phillipsburg and do Medic First Aid classes for Jane. When asked about it he would respond that she needed someone to teach the classes and he really didn't mind. He was always willing to go the extra mile to help anyone in his EMS family. David Lake could call and need support at a committee meeting in Topeka, and Bob would be there. Bob has served on many committees and Task forces for the Kansas EMS. I have been very spoiled. If I needed to know anything about EMS I could just call Bob and he knew the answer, I didn't have to go look it up. I think he probably had forgotten more about EMS than I will ever know. He always just took care of things. Reports, paper work, mailing labels for KEMTA, schedules all seem to have just appeared, all completed and ready to use. I don't think our service, community, or organizations fully knew what he just did behind the scene. It really bothered him the last few years that he couldn't do things as well as before. He enjoyed so much those he visited with outside at the dance at KEMTA this year. It took so much effort for him to just be there. I believe we should not think of the bad times, the times we disagreed, just the good times we shared. I will always remember his laugh, encouragement, wit, and the way he touched us some way in the heart. May we also live our lives knowing that sometimes we too can make a difference in someone's life.
---

Dan Dailey - 2006

Dan Dailey began his EMS career in 1974 working for Jefferson County Ambulance Service. In the early years of Kansas EMS, an attendant did not need to be certified in EMS to help those in need. Dan became certified as an EMT in 1981 through the University of Kansas Medical Center in Lawrence Kansas.
In 1983, Dan became the Director of Jefferson County Ambulance Service. He remained the director for seventeen years. He retired, in 2001, after serving Jefferson County for a total of twenty six years. Dan worked hard for many years to change the "Load-N-Go" BLS service into a quality ALS service. The service began with a garage behind the jail, Dave was the driving force to have a new facility built not only to fit the needs of the time, but a facility that allowed for the eventual growth of the service to four units with a remote station in Meriden. As a pioneer of Kansas EMS, Dan also believed regional involvement was an important aspect for the growth and to support the industry. The Dailey family also played a major role in Kansas EMS. The support they gave Dan was essential in his success and contributions to their community and the industry. Dan's leadership in his service as well as the Region exemplifies Kansas EMS. Patient care was always his first priority. Education, preparation and compassion were the building blocks for his life and his service.
Oskaloosa, Jefferson County, and Kansas EMS lost a great leader and innovator in pre-hospital emergency care when at the age of 54 Dan passed away. Dan gave almost half of his life to this industry and the residents of Kansas.

Don White - 2006

Don began his EMS career in 1969 as a medic in the US Army where he served until 1971. From 1971 through 1979 he was a field MICT and EMS Director at Hutch Hospital. He obtained certification as an MICT through the University of Kansas School of Medicine and Allied Health in 1973, and a certified Instructor/Coordinator in 1974. He completed a BSN at Washburn University in 1988 and completed the Certified Public Manager course in 1991. At the national level, he served as a member of the National Council of State EMS Training coordinators and the President of the National Continuing Education Coordinating Board of EMS. His service as Education and Training Coordinator, and Deputy Administrator with the Kansas Board of EMS began in October of 1988 until his untimely passing on April 17, 2005.

Joe Williamson - 2006

Joe A. Williamson, died Saturday, August 5, 2006 at his home in Dodge City, Kansas. He was born October 5, 1954 in Dodge City. Joe was a graduate of Dodge City Senior High School and began his career as an auto mechanic for Johnson Motor Company until 1974. Then Joe went to work for Ford County Emergency Services, where he served as a Firefighter, Shift Captain, and EMS Director for 20 years. During this time with the emergency Services he was instrumental in the development of Advanced Life Support, becoming the first full time Paramedic for Ford County. Joe became in instructor and taught several Paramedic, EMT, Automatic defibrillation and CPR courses along with many other emergency medical and rescue techniques. He worked very closely with Dr. McElhinney and Jack Shearer and implemented some of the most progressive medical standing orders for pre-hospital care throughout Kansas. In 1983, Joe became an Advanced Cardiac Life Support instructor for the American Heart Association and along with Dr. Carl Vierthaler and some intensive care Nurse's they began to implement new techniques in cardiac care emergencies and expanded the concepts into rural areas of Southwest Kansas. He worked with Wesley's Life Watch Air Ambulance on a part-time basis from June 1981 until the program closed in January of 2001. During that time he made an estimated 3000 critical care flights throughout the area. Joe went to work as a Safety Director for Ag Services LLC in Hutchinson, serving several Cooperatives in this area. As work history suggest, Joe enjoyed helping others, he encouraged others to share their knowledge to make the world a little safer and a better place.

Ted McCurdy - 2006

Ted McCurdy retired from EMS in the Spring of 2005 following thirty years of service. Ted reminisced about his first EMS job with the former Raby Ambulance Service. Ted was a young man in a new field, EMS. The only certification in those years was a CPR card.
Ted saw many changes in thirty years. He became the Director of Franklin County Ambulance Service, serving 23 years in that position. Ted was instrumental in the planning and the eventual building of the current EMS facility located next to Ransom Memorial Hospital in Ottawa.
One of Ted's proudest professional accomplishments was of Franklin County Ambulance becoming an ALS service. Ted worked tirelessly with the County Commission developing a program to send his employees, including himself, to paramedic school, a benefit to the patrons of Franklin County.
Ted McCurdy passed away on December 20, 2007. May he also be remembered for his dedication and service to Kansas EMS.

Jeff Landgraf - 2006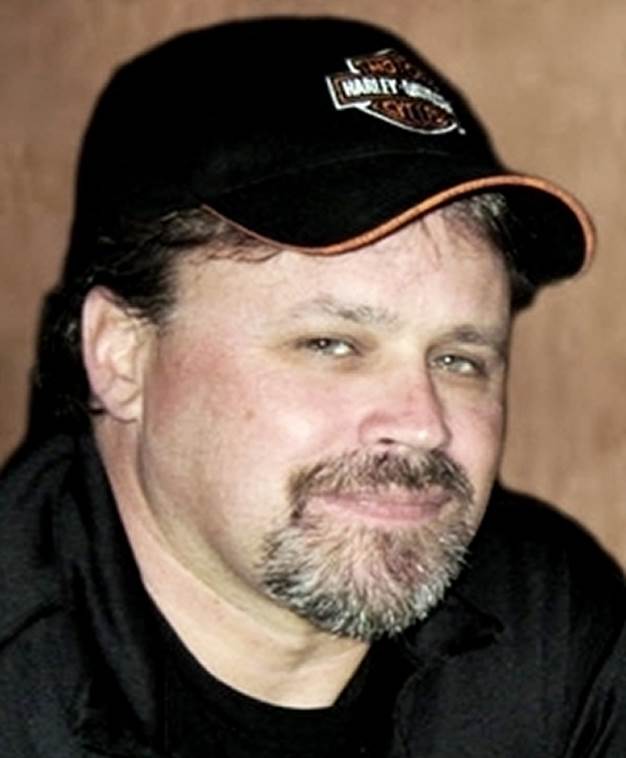 Jeff Landgraf was born July 16, 1965 in Paris, France. His father served in the military and his family lived in various places throughout Europe and the United States. At the age of 10, his family returned to Garden City, Kansas. After high school, he received a bachelor's degree in business management from Friends University.
Jeff, like many in the Landgraf family, was dedicated to the service of others. Many members of the Landgraf family are in the medical field, and his family recently received recognition for their service by the Finney County Historical Society. Jeff loved the outdoors and riding his motorcycle. he loved his family and always made sure his busy schedule did not interfere.
He was a registered nurse and paramedic and he strived to share his knowledge and experience with members of the EMS community. He was an EMS instructor for Garden City Community College teaching medical terminology and first responder classes in the local high school. He also instructed ICS courses throughout the region. Jeff was the Western Kansas affiliate faculty with NAEMT and PHTLS and was instrumental in instructor and provider classes for western Kansas. He was the president of southwest Kansas EMS region and was on the executive committee with the southwest Kansas Regional Trauma Council, being part of the Incident Management Team. Prior to that, he was a paramedic supervisor for Finney County EMS. Chief Flight Nurse?Medic with Eagle Med Air-medical service.
There were other ways that Jeff served his community. he rode with the local chapter of the Patriot Guard, an organization created out of unwavering respect for the men and women who serve our country. Many of the things that Jeff did for EMS and his community he did without any desire for compensation or recognition.
On the evening of April 18, 2011 Jeff received a call from another instructor asking for assistance enrolling students for the National Registry exam. Jeff was on duty but left on his mtorcycle to assist. While traveling to the neighboring community, a pickup truck made a left turn into his path. Unable to avoid the accident, Jeff struck the truck and was ejected from the motorcycle.
Since his death, a scholarship has been created in his name to help students in the area who are attending paramedic classes.
Chy Miller - 2013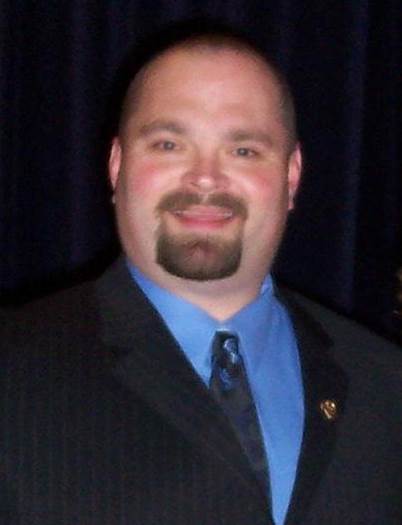 Chy Miller began his career in EMS by attending an EMT class while till in high school. Immediately after graduating from high school, he started working for his local EMS service. One year later, he entered into the Paramedic Program at Hutchinson Community College and gained certification as a Mobile Intensive Care Technician in 1992.
Over the next 11 years, he worked for several full-time services throughout South Central Kansas. Curing this time, he fulfilled his duties not only as a Paramedic but also as Training Officer, Instructor and QA/QI Officer. In 2003, he became the Program Coordinator for Barton County Community College and successfully gained accreditation for the institution. He then moved to Hutchinson Community College as the Program Director of the Paramedic Program where he again gained accreditation for the school. With a full-time staff under his direction, their crew has educated 450+ students in both initial and continuing education each semester for quite some time.
He has also served as a board member on his Regional EMS Council, was involved at the state level on several task forces and review work groups and chaired the KEMSA Educator's Society. He was known nationally by participating as a site visitor for the accreditation process, in which he had completed his 40th site visit earlier that year.
More importantly than any of these things, he is the father of 4 amazing children. The pride that he took in his children was evident to anyone who had ever spent any time with him at all.
On March 7th, 2013, the tragic passing of Chy has left a pair of shoes in Kansas EMS that will not be easily filled, his impact will be everlasting.
Joyce Pace - 2015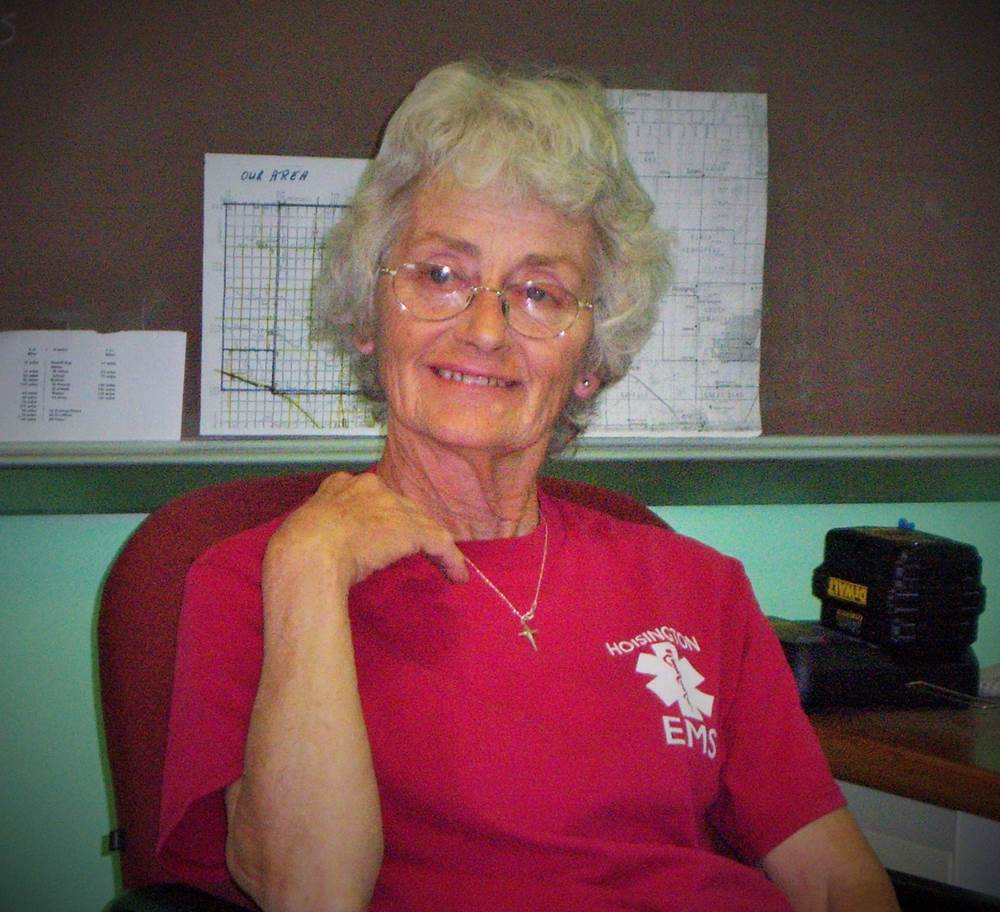 Our nominee began her full-time career with the local EMS in June of 1997. Prior to that she was a RN at our local hospital and was the school nurse for our local school district. Despite several significant health challenges, she continued to provide dedicated service to that EMS for many years until she was almost 70. She spent countless hours refining protocols, recruiting technicians and building the family environment that is crucial to the success of a volunteer service. Unfortunately, after battling illness for years, she lost her battle with cancer on August 27, 2010 while still serving as the local EMS Director. Despite the void left in our community, her community is left with a strong service and a dedicated pool of volunteers that she helped to create.
She was very committed to working with her staff and patients but more than anything she was sincere, kind and compassionate. Despite having a level of community involvement that would inundate many others, she often wore a smile and commanded respect amongst her peers. She touched the lives of many residents through her efforts but she'd never brag or boast about it. She was committed to helping deliver healthcare to those in need but also helped many of those that were lost find their way into the field of pre-hospital care. If there were a proverbial "diamond in the rough," you could bet that she would find it and polish it up.
In summation, many believe we can all learn a great deal from her and the exemplary career she had in EMS. She was an outstanding public servant that exemplified a popular ideology I share with George Washington Carver: "How far you go in life depends on your being tender with the young, compassionate with the aged, sympathetic with the striving and tolerant of the weak and strong. Because someday in your life you will have been all of these."
It is our privilege to honor Joyce Pace by placing her in the Kansas EMS Hall of Fame.
Virginia Shearer - 2015
Our recipient of this award started her career in 1976 after taking the first EMT course offered in her community. In 1983, she took on the responsibilities of assistant director of her service, then was appointed director in 2002. She served in that role until her death while completing an emergency call.
It was a late night medical call that her partner and her we completing. Upon transferring the patient to the hospital staff, she suffered a massive headache that rendered her unresponsive, she was then transferred to Via Christi in Wichita where she passed on due to a brain aneurysm.
During her lifetime, her dedication to the community was evident by her passion for her service by taking on task not only as a technician but in the administrative roles by providing leadership to her team as well as providing care to the citizens in her community. She was inducted into the national EMS memorial in 2010.
Virginia Shearer will be placed in the Hall of Fame and a plaque will be placed in a display case outside the Board of EMS office in Topeka with other recipients of this award.